- RanSamba Wiki is no longer being updated as the RanSamba servers are no longer online. But feel free to check out
GameSamba
for other games.
Please do not delete the broken links as they serve as placeholders.
---
- Anyone caught vandalizing the wiki by deleting content, images, and putting false information will receive a warning. The 2nd offenses is a ban for 24 hours and the ban will increase if you continue to do so.
Welcome to the RanSamba Wiki

The community-based online encyclopedia dedicated to Ran Online North America.
We are currently editing 183 articles combined by 2,268 edits, and 199 images since December, 2013.
As our purpose is to provide complete detailed information.
Welcome to the RanSamba Wiki
Welcome! This is a Wikia for the GameSamba server of RAN Online. Please note that it does not include content from any other servers. Please contribute whenever and wherever you can. Thank you!
Important Info:
Please read the rules so you don't end up being banned from wiki! (Heavy repeat offenders / trolls may be banned until 31st December 2199)
Click this link for a list of sites from which you can download RAN Online from.
To see the rules to all of GameSamba's games & forum please click here!
Connect to Official RanSamba Raidcall Group
Help Us Out:
To write a new article, just enter the name of your page in the box below. Don't forget to make sure that you are not creating a preexisting page, though.
Table of Content
Information




Classes

Game Helpers - Volunteer helpers of the RanSamba Community
To Do List
Here is a list of thing needed to be done on wiki feel free to click button below to view this list!
-> Seasonal Events (on-going)
-> Update beginner's guide - some important information may be missing (Like how to apply skills. Whoops.) - Medium Priority
-> Beastiary (summary page and individual pages per creature) - Save for last. Needs screenshots of every single mob in existence as well as location, HP and any other relevant data (e.g. drops and frequency of drops). Try your best not to die. - Low Priority
-> Individual Class pages
-> Skills for all trees of all classes (not right now) - Medium Priority
-> Individual NPC pages with map, coordinates, what they do (quest/merchant etc) and preferrably dialogue. Preferrably include a list of sold items for tradable NPCs. Can have a page listing every single hyperlinked NPC but could go without. - High Priority
-> Quest list - List of every single quest in RAN. Include level required if you wish, but minimum needs description and goal.
-> Activity list - DONE. Need to be transferred from ranonline.wikia.com (copy and paste source code). Could split this into four separate pages (Overview, Easy, Med, Adv) if this makes it easier.
-> Enhancement (copy and paste source code from ranonline.wikia.com). Need to work out defense enhance formula and verify +10 -> +11 weapon enhance formula.
-> List of maps on RAN Online and how to travel between them (essentially the "World Map"). - High Priority
-> List of patches/updates of RAN Online with dates and what was updated, etc etc. (on-going)
Will add more when they come to mind. Feel free to edit this list but don't randomly delete unfinished things.
Many thanks in advance for your much appreciated help~! =D
What do you think of this game?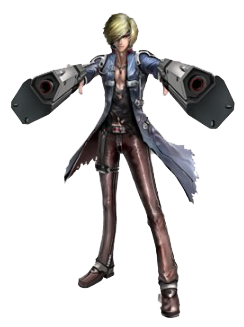 Community content is available under
CC-BY-SA
unless otherwise noted.